Summer is a given for hosting company and finding the perfect dishes to tantalize your guest's tastebuds, but the meal isn't the only thing you should remember to put a real effort into.  Setting a beautiful table helps set the mood for a wonderful time too.
A very good friend of mine, who's well-traveled family splits their time between France and Jordan, recently started a new business called MERAMEA. The company offers many beautiful hand woven textiles for the home and bath, as well as AMAZING jewelry (more to come on her bracelets!!!), scarves, slippers and colorful gift boxes.
Check out these beautiful unique table cloths, which are handmade by a Syrian family who actually carve their own wooden printing blocks!  They mix the dye for these cloths from Walnut Shell and Pomegranate Skin, creating beautiful, one-of-a-kind pieces.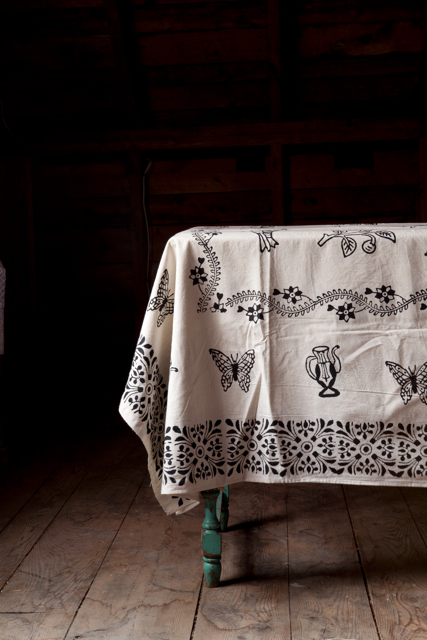 They are available in the following three sizes 59″ x 98″ for $160, 86″ x 118 for $185 and 86″ x 137″ for $210.  For purchasing, please e-mail marine@meramea.com or call her at (207) 321-9596.  The Meramea website will be coming soon!
Happy hosting and enjoy the journey. LG