The island of Nantucket is a little oasis for me.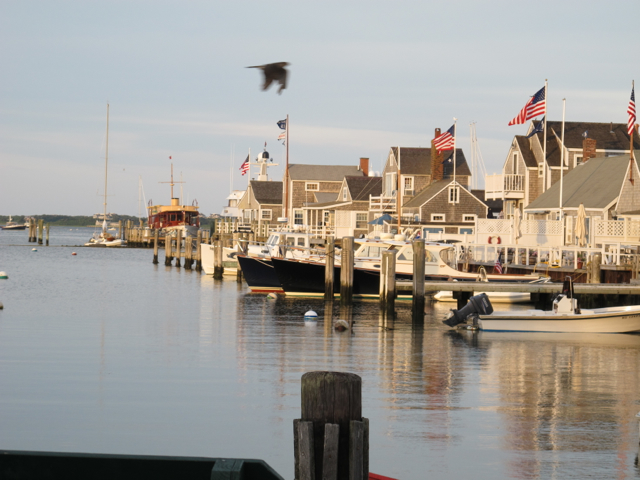 Who wouldn't love this? I spent close to a year on the island back in my early 20s and for the last six years, we've taken our family to the island for a week-long visit. This year's trip was just as fantastic as all of them.  Yummy food at Black Eyed Susan's…here's one of my little guys post waffles and me with my "wake-up" latte…yum!
The island is so full of talent and beautiful architecture too.  Below is the island library; and for those of you with kiddos, it's where "Nat Nat the Nantucket Cat" often naps.  Check out these beautiful columns and read the Nat Nat books if you can!
Then of course, there's some fantastic shopping…
Known on-island and around the world for its style sense and iconic designs, Nantucket Looms has been an island mainstay ever since Bill Euler and master weaver Andy Oates began the business at 16 Main Street in 1968.
Nantucket Looms production hand weavers actually weave on the 2nd floor of the retail store and each unique piece is created with all natural fibers.  These textiles are woven and finished in the traditional style Nantucket Looms has incorporated for years. Isn't this loom incredible? The process results in such high quality, one-of-a-kind pieces.
As I was running my fingers across some fabric upstairs, I caught up with master weaver Rebecca Peraner, who shared with me that although the heart of the business is weaving their own products, they are bringing in a few select fabrics from a handwoven mill in Southern India (one that has very strict handwoven guidelines for export).  They are planning to use the below handwoven fabric for upholstering, but also to create napkins and placemats in their classic Nantucket Looms style.  Isn't this beautiful?  The feel was just awesome.
They have so many other great items too…I'd love to find a place for this in my house!  How about you?
Or maybe one of these from another great shop on Main St.?